Archive for September, 2007
Hey all you vegans out there and those of you who want to try out a great veggie burger with some south of the border taste…Vegetarian Times published this recipe for Hot Tamale Burgers in July and I thought I would share it with you. Even if you're not a vegan or vegetarian you'll love the recipes put out by Vegetarian Times. Pick up an issue if you haven't!
1 Cup short grain brown rice
1 1/2 tablespoon olive oil
1 medium onion (finely chopped)
1 small red bell pepper (chopped)
3/4 cup fresh corn kernels (1 med ear)
1 chipotle chili in adobo sauce, minced, plus 2 teaspoons sauce.
2 cloves garlic, minced
1 teaspoon ground cumin
1 teaspoon salt
1/3 cup instant masa harina or yellow cornmeal
1/2 cup chopped cilantro
1 1/2 tablespoon fresh lime juice
3/4 teaspoon lime zest
1- Bring the rice and 3 cups of water to boil in a medium sauce pan. Reduce heat to low, over and simmer 40 min or until the water is absorbed and the rice is tender.
2- meanwhile, heat oil in a large skillet over medium heat. Add onion, bell pepper, corn, chipotle, adobo sauce, garlic, and cumin with the salt. Sauté 2 minutes, then reduce to low heat. Cover and cook 15 minutes or until the veggies are tender. Whisk 1/2 cup water with the masa harina in a bowl. Add to the skillet mixture, cover, and cook on low 10 minutes more. (mix will feel like thick cornmeal mush)
3-Remove from heat and stir in hot rice, cilantro, lime juice and zest. Cool for 20 minutes. Wet hands and shape the mix into 8 large patties. You can make smaller ones, too. Pop'em in the fridge for 30 minutes.
4- Prepare the charcoal or gas grill for medium heat. Brush the burgers with olive oil, along with the rack. Grill 7 minutes per side or until crusty on the outside. (Less time for smaller burgers)
Yummy, yummy! Top these guys with some smoky cheddar or Monterey jack, be sure to put the cheese on a few minutes before removing from the grill. Toast your buns for extra flavor.
Special thanks to Stacey for giving me the inspiration for this post!
Posted in Cooking, Healthy Eating, Nutrition for Adults | 4 Comments »
Ok, so you're tired of eating the same old same old. What do you do? Pack the kids up and head out to McDonald's.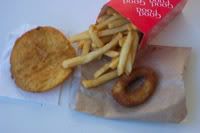 Uh. No.
While Mickey D's is a fun treat now and then, the artery clogging goodness really isn't the kind of treat we want to give our kids that often. Ok, so they have been changing up some of their menu items to offer a healthier chunk of options, but still, the sodium content alone should be enough to turn anyone off of fast food. I'm not the Queen of the Healthy Kitchen and I do take my kids out for fast food occasionally, so I'm not down on you if you do go out.
You can make that stuff at home, though. A burger like the most popular fast food burger out there (you know the one I mean) is so easy it's ridiculous. In fact, I'm going to tell you the secret to making your own that tastes very close to the original.
The next time you get a 'Mac Attack', head for your kitchen. Gather up these ingredients:
Ground beef (frozen patties are fine)
Onion flakes
Ketchup
Mustard
Thousand Island Dressing
Relish
Pickles(optional)
Buns
Ok, you have all that? The first thing you're going to do is to soak those onion flakes in some cold water, not hot. Just dump a few tablespoons into a bowl with enough cold water to cover them. Once they've soaked up enough water to be soft, dump the water and squeeze out the extra from the flakes. Place in the fridge until you're ready to add them to the burger.
Shape your hamburger into patties. Make them however you normally do, as many as you'd like. This is a very adaptable recipe! Cook them thoroughly. To make them closer to the original, flatten as much as you can with a strong spatula.
While you're cooking them, toast your buns a little and mix about one tablespoon of relish into three tablespoons of the dressing. Put both aside.
Ok, now that the hamburgers are done, you will want to assemble them. Place a patty on the bun, add in a small squirt of ketchup, then mustard. About a teaspoon of the dressing mixture, then a pickle or three, then top the burger off with a teaspoon of the cold onions. Pop the top of the bun on and you're done! Add some shredded lettuce and a little tomato if you'd like.
For the hungrier types, cut a circle from a slice of toast and put on top of the first patty, then assemble per directions.
Fries with that? Cut your potatoes as thin as you can, soak in a bowl of sugar water for ten to fifteeen minutes. Drain, sqeeze as much water as possible from them, then fry until golden brown. This won't take long for such thin fries so watch them carefully after about five to seven minutes! The soaking in the sugar water will give them a taste similar to those from those fast food joints!
Posted in Uncategorized | No Comments »
More job leads for you writers out there, plus a blog post from Deb Ng on how to make money blogging. I love blogging, it's fun and a much more personal way to interact with website visitors. Being available to your readers really helps build a following and community. Writers helping other writers, the best business to be in!
Blogger For Personal Finance and Various Topics
House Bloggers for Divorced Women's Community
Open Blogs With Creative Weblogging
Posted in Uncategorized | No Comments »
SpongeBob. You either love him or hate him. I am in the love camp because as silly as he is, SpongeBob has some great lessons built in. The little yellow guy is himself, all of the time, without regard for what other people think of him.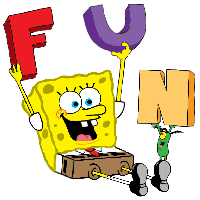 He loves music, too. I picked up the SpongeBob Squarepants TV Theme cd and my kids from the five year old to the one year old danced all over the place. Silly songs, fun beats and a love of all things 'kid', this cd is saturated with those things!
You might have dismissed SpongeBob and the music from the show as too silly for your child, but remember that children love silly things that to an adult make no sense. Take some time to let go for a minute and just enjoy the silliness.
Posted in Parenting, Only Children, Music | 3 Comments »
Forget injuries, never forget kindnesses. -Confucius
I'm trying really hard with this one today. It seems that people are more inclined to remember injuries and to be honest, I'm one of them. Learning to let go of personal injuries to the emotions is a hard lesson, but not impossible. Lately I've been playing the 'glad game'. Remember PollyAnna? If you've never read that book, take a chance and read it.
The 'glad game' is taking the time to think of ways to be glad over everything that happens to you. The harder it is, the better it is for your soul. For example…you didn't get the promotion you wanted or a job you wanted didn't come through. Well, perhaps you can be glad that you don't have to spend the extra time on the job and you can spend it with your loved ones instead. Maybe you need eyeglasses, but you can be glad you are not blind, and so on.
The Glad Game is hard, but easier than living with constant regret.
Posted in Conflict and Anger, Character Development, Mental Environment, Stress Management | No Comments »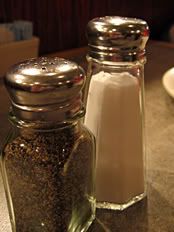 Do you need to change your diet to include more healthy foods? There are still pleanty of foods you can enjoy, especially if you use substitutions. Sometimes it may be hard to figure out what you can use in place of another ingredient. To help you with this change, I offer a list of healthy substitutions for commonly called for ingredients.
1 Baking Chocolate Square- 3 tablespoons carob powder from the health food store and 2 tablespoons of water.
Butter or Margerine- Vegetable oil, sesame oil, or tahini butter in the same amount called for of butter or margerine.
1 cup of Buttermilk or Sour cream- 1 cup of low fat yogurt, 1 cup of milk plus 1 tablespoon lemon juice
Cornstarch- Arrowroot, agar agar
Cottage Cheese- An equl amount of tofu
Ground Beef- Use the same quantity or weight in ground nuts, soy beans, tofu crumbled, or textured vegetable protein.
1 egg- 1 tablespoon arrowroot or 1 tablespoon cornstarch. This works well in baking.
Milk- Soy milk or nut milks. Almond milk is especially nutritious and tasty.
Peanut butter- Use other nut butters such as hazelnut, walnut, almond, or cashew butters.
To replace salt you can use salt substitute or make your own mix of dried herbs. There are many different recipes for dried herb mixes that you can place in your own shaker and use to season your food. If you have spices and herbs that you favor above others, try experimenting until you have your own secret mix to season all of your favorite recipes.
Posted in Cooking, Healthy Eating, Healthy Living, Nutrition for Adults | 4 Comments »
Everyone has some type of talent that they can market. Can you write? Paint? Perhaps you're just really great at finding sales on clothing or putting together outfits that stun your friends. Put these talents to work for you!
If you can write well, try checking out your local newspaper for a guest column. Find out the best time to come in to talk to the editor personally, instead of calling in to speak with him/her. Deadlines are hectic for an editor and they will more than likely not be able to take even a minute to hear your pitch for a column or even an article. Call, speak with a secretary to find out the deadlines and visit after the deadline for that day.
Painting murals in homes can bring you a tidy profit. If you own your home or have friends who do and are open to you painting a free mural or accents, take advantage of that. Be sure to take pictures, preferably high resolution, and place them in a professional looking binder with clear page protectors. The larger the picture, the better. You are building a portfolio, so be sure to keep it professional. Place an ad in your local paper and online using free classifieds for your area. Include a nice, clear shot of your work and include quotes per mural/room/wall.
I have a friend who is a personal shopper and she never wants for much of anything. She has clients all over the world! My friend scours sales and the internet for the most gorgeous outfits, buys accessories, then contacts the client who the outfit is perfect for. She has a binder full of each client's likes and dislikes, plus their perfect colors. The last I heard, she had paid off her home five years early, thanks to this job!
Use your creativity to come up with more ideas that you can use to market yourself. Working from home doesn't have to be all MLM or envelope stuffing.
Posted in Career Minded, Daily Living, Interior Design and Decoration, Writing | No Comments »
Music has the power to soothe or to whip into a frenzy. When you're having a bad day, why not turn on some relaxing music? It doesn't have to be classical, anything that you are familiar with can be relaxing. I personally enjoy music from the Hair Bands of the early 1990's. Doesn't sound too relaxing or much of a stress reducer until you factor in that I was young, no demands of children or family at the time the music was popular. Mmm, no diapers to change…
Some other enjoyable and very relaxing tunes are nature sounds. You can purchase, download, or make your own nature collection. These sounds range from the ocean waves to birdsongs. These sound collections can also be a wonderful soother for children to fall asleep to as much as for adults.
Posted in Uncategorized | 1 Comment »
"Love begins at home, and it is not how much we do…but how much love we put in that action."-Mother Teresa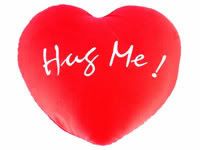 Often times we wonder if we are spending enough time with our families. A phone call to mom, a walk with the kids, a quiet dinner with our partner. All of the demands our busy lives place on us cuts down the precious moments we share with the ones we love the most.
We may not be able to change our schedules to make more time in some cases and nature will not allow another hour to be added to our day. What we can do is make the time we spend with our families full of love. Take a few moments to say 'yes' to reading just one more story at bedtime, 'yes' to a short walk, and 'yes' to cuddling with your partner for five extra minutes in the morning before work. Here is a great article on love and how to keep it going in your relationship. Love Will Keep Us Together.
Before you turn out the lights in your child's room, say 'I love you' one more time. Make it a habit to look into your partner's eyes when you tell them you love them, so it becomes a habit to make a connection with one another; instead of a habit to just say the words. Just one extra thoughtful moment for each person you love each day will make your life more full of what every human needs: love.
Posted in Parenting, Relationships, Building and Maintaining, Cohabitation, Communication, Marriage, Daily Living | 2 Comments »
Yesterday was going to be themed for nutrition, but due to circumstances, I missed posting. I apologize for that and today I'm going to focus on something totally different from what I originally meant to use.
Education and Special Needs will be the theme for today.
There are many, many children in public schools today who are specials needs. Each one of these children have a specialized educational program that should be followed by their school. Even if they do not have an Individualized Education Program or IEP in place, they should. The sad fact is, even though schools are required by law to provide special services for children who need them, a large percentage never receive the services that are their right.
Why is this? Low funding is one problem, lack of communication is another, and in some cases plain neglect. As a parent it is our right to know and understand the IEP and services our children are given or have been recommended to receive. It is also our right to have phone numbers, addresses, and names of the people who we need to speak with in case an IEP is not working for our child.
As a parent you are your child's most powerful tool in life. You are their advocate. Keep a list of phone numbers, have their IEP handy, and if possible, get to know as many of staff members in your childs' school. Be as friendly as possible with these people, because as biased and sad as this sounds, children of parents who are friendly and involved in their school as they are able are treated much better. If you notice problems, complain. Try politeness first, if that fails, then make sure the system knows you are displeased. Make as many calls as you can, let the school system know you are not going to back down until the problem you are having is solved.
As my child's liasion told me…the squeaky wheel gets the grease. Be your childs' wheel and squeak until they have what they deserve and need.
Posted in Parenting, Child Development, School and Learning, Child Education | No Comments »