by Julie Fletcher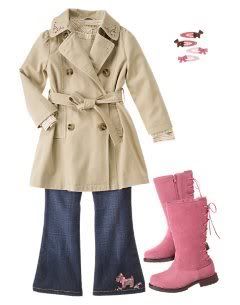 You've found what looks like a great deal for kids' clothes…2x your bid in clothing. Who wouldn't want to get their hands on $100 worth of clothing for $50? And hey, look, it's Gymboree! That stuff costs an arm and a leg, this is a killer deal! Woo, yay, hoohaa!
Hold on there, Nelly. Did you read the whole ad? That's two times your bid in RETAIL price. If that still sounds good, then go and check out www.gymboree.com. Look for the proper size and style you want for your little prince or princess, then calculate the prices. If you bid on one of these popular 2x your bid auctions, you will not be getting a huge amount of clothing unless your bid is very high.
If you can afford to place a really high bid, then you're in luck. But for those on a tight budget, I suggest looking for other auctions. It would be very disappointing to place a low bid and only receive one item. There are plenty of auctions for Gymboree clothing, plus other quality names like GAP, Baby GAP, Disney, Healthtex, and The Children's Place.
Keep a shrewd eye on the shipping and handling. While I am willing to pay more for a large lot since it takes the seller time to package the items, even if they are reusing an old box, drive it to the post office, and pay postage. I think about the washing and folding, then packing when I look at their shipping and handling rate. For many clothing items in one lot, I don't mind paying $15 to $20 for the s+h. More than that? I skip it unless it's a really, really nice lot.
One more tip…try some misspellings of what you're looking for. Also, don't go directly to the proper section. Try typing in your search in the All Categories choice. You may find things in odd areas! I once found a lovely lot of clothing for a low, low price because it had accidentally been placed with socks. Go figure!
This entry was posted on Thursday, September 6th, 2007 at 8:06 am and is filed under Finance, Home Budget, Smart Buying. You can follow any responses to this entry through the RSS 2.0 feed. You can leave a response, or trackback from your own site.