by Julie Fletcher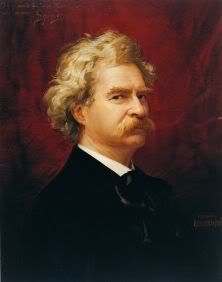 Keep away from people who try to belittle your ambitions. Small people always do that, but the really great make you feel that you, too, can become great. -Mark Twain
No matter what you try to do in life, aim high. People who have little ambitions will try to stop you, making light of your dreams. These people are jealous, knowing that they do not have the discipline to go after their own dreams, or lacking the imagination to even fantasize of something great for themselves. You know them, the ones who always look happy to give bad news and point out the smallest problems in any plan.
The truly great people are those friends or family that you know who exclaim over every tiny accomplishment of yours and of others. Who see the silver lining and who push people to become greater than they would have been left to their own devices.
Seek these people out and spend as much time as possible around them. Be one of them, yourself. Look for the good in everyone, point out their accomplishments, no matter how small they seem, because this is the hallmark of the great, not money or fame.
This entry was posted on Monday, October 15th, 2007 at 8:28 am and is filed under Uncategorized. You can follow any responses to this entry through the RSS 2.0 feed. You can leave a response, or trackback from your own site.