by Julie Fletcher
Every Christmas millions of families find themselves in credit card debt within the month. Deep debt. But is there any real reason for this? Not really. Christmas has become commercialized to the point of ridiculousness. Of course we all want to make our children, family, and friends happy. But, are you really making them happy when they feel as if they need to be in competition to spend the most money on the best gift?
I don't think so. Some may disagree with me. Some people enjoy spending a lot of money, but the vast majority of people on this planet are not rich and look for ways to get the most for their money. So I offer you, the thrift-minded, a list of ideas.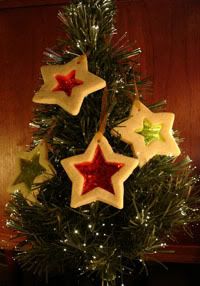 1. Does the person you plan to buy for enjoy coffee or tea? If so, pick up an pretty but inexpensive coffee cup, then tuck a bag of their favorite coffee/tea inside. A square of colored cellophane brought up around the cup, tied with a ribbon, then garnished with a bow makes for a lovely presentation.
2. Buying for someone who is deep into the green movement? Buy local foodstuff and put it all into a rustic handmade basket. Local wines, local sauces, anything made in their immediate living area. For these folks, it is all about sustainability!
3. Jar gifts go over great with just about anyone. Recipes are very easy to find to make gorgeous layered mixes. Be sure to decorate the top with a bit of fabric and include cooking instructions.
4. For the overworked female in your life, why not put together a spa basket? I am sure you know of discount stores in your area to find luxurious bath items at a low price. Put that knowledge to work for you. If you are a bit thrift challenged, enlist a friend who always finds the best deals.
5. Popcorn lover? Movie lover? Mix the two. Fill a basket with gourmet popcorn and flavored oils. Check out eBay for some interesting popcorn.
6. For the cook in your life, choose some small kitchen gadgets and pop into a basket or metal cylinder with a removable top. Good cooks can never have to many silicone spatulas, pancake turners, whisks, serving spoons, slotted spoons, and other gadgets with handles.
7. If you are buying for a pet lover, why not a gift card for the local pet store? Chances are this will be the best gift this person gets all Christmas. Taking care of a furry friend is expensive, your help will be appreciated.
8. Have a son, daughter, or other family member who lives far away? Pick up a few pre-paid phone cards for them.
9. Kids on the list? Coloring books, crayons, and other art supplies are easy to find at discount prices and children love them. Keep the parents in mind when you buy, look for art supplies labeled 'washable'.
10. A subscription to a magazine is welcomed by many. Either ask or have someone else covertly discover the favorite magazine of your 'target'. Then all you have to do is fill out their information and pay for it. Many subscriptions run under $20.
This entry was posted on Monday, December 10th, 2007 at 9:15 am and is filed under Holidays. You can follow any responses to this entry through the RSS 2.0 feed. You can leave a response, or trackback from your own site.