Archive for the 'Lifestyles' Category
Everyone has some type of talent that they can market. Can you write? Paint? Perhaps you're just really great at finding sales on clothing or putting together outfits that stun your friends. Put these talents to work for you!
If you can write well, try checking out your local newspaper for a guest column. Find out the best time to come in to talk to the editor personally, instead of calling in to speak with him/her. Deadlines are hectic for an editor and they will more than likely not be able to take even a minute to hear your pitch for a column or even an article. Call, speak with a secretary to find out the deadlines and visit after the deadline for that day.
Painting murals in homes can bring you a tidy profit. If you own your home or have friends who do and are open to you painting a free mural or accents, take advantage of that. Be sure to take pictures, preferably high resolution, and place them in a professional looking binder with clear page protectors. The larger the picture, the better. You are building a portfolio, so be sure to keep it professional. Place an ad in your local paper and online using free classifieds for your area. Include a nice, clear shot of your work and include quotes per mural/room/wall.
I have a friend who is a personal shopper and she never wants for much of anything. She has clients all over the world! My friend scours sales and the internet for the most gorgeous outfits, buys accessories, then contacts the client who the outfit is perfect for. She has a binder full of each client's likes and dislikes, plus their perfect colors. The last I heard, she had paid off her home five years early, thanks to this job!
Use your creativity to come up with more ideas that you can use to market yourself. Working from home doesn't have to be all MLM or envelope stuffing.
Posted in Career Minded, Daily Living, Interior Design and Decoration, Writing | No Comments »
"Love begins at home, and it is not how much we do…but how much love we put in that action."-Mother Teresa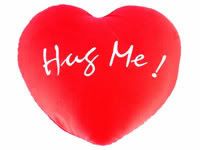 Often times we wonder if we are spending enough time with our families. A phone call to mom, a walk with the kids, a quiet dinner with our partner. All of the demands our busy lives place on us cuts down the precious moments we share with the ones we love the most.
We may not be able to change our schedules to make more time in some cases and nature will not allow another hour to be added to our day. What we can do is make the time we spend with our families full of love. Take a few moments to say 'yes' to reading just one more story at bedtime, 'yes' to a short walk, and 'yes' to cuddling with your partner for five extra minutes in the morning before work. Here is a great article on love and how to keep it going in your relationship. Love Will Keep Us Together.
Before you turn out the lights in your child's room, say 'I love you' one more time. Make it a habit to look into your partner's eyes when you tell them you love them, so it becomes a habit to make a connection with one another; instead of a habit to just say the words. Just one extra thoughtful moment for each person you love each day will make your life more full of what every human needs: love.
Posted in Parenting, Relationships, Building and Maintaining, Cohabitation, Communication, Marriage, Daily Living | 2 Comments »
So many parents are working at home these days. Thanks to the internet we can stay home, take care of the kids, or spend time with our partners without that daily nine to five grind. If you're thinking of taking the plunge into working at home, I'm going to be linking to some opportunities here each Wednesday. Don't think that staying home means lounging in your jammies and eating bon-bons, because here's the honest truth…
If you are going to stay at home and work, be it freelance writing or sewing your own designer diaper line, you will have to work, work, work. Keeping up with clients, meeting deadlines, posting and selling product. You will probably work harder than you ever did outside of the home, but it can be the most satisfying feeling in the world to know you are working for yourself.
This week I offer some links to freelance writing jobs. Two links are to collections of jobs and two are to single postings I have found to be encouraging.
Enjoy!
Posted in Parenting, Computers and Technology, Career Minded, Writing, Websites | No Comments »
"Be who you are and say what you mean because those who matter don't mind and those who mind don't matter." - Dr. Seuss
I love this quote. No matter who you are, you should live by this rule and teach your children to do so as well. Low self esteem not only comes from bullying, but from the fear of allowing others to see who you truly are. Be honest, be direct, and never hide the real you.
The kids are making a new start right now, why shouldn't mom and dad? Don't let resolutions and goals to make changes come only at the beginning of the year. Little changes add up over time, especially those that can help boost confidence.
Why not choose a new quote to jot down on a small piece of paper once a week and try to live by it the best you can? When you're feeling low or just need to have a little reminder, pull it out of your pocket and read it. Read the quote out loud if you want. Use it in conversation.
And don't stop with quotes from famous or historic people, come up with your own. Who knows, you may end up with a quaint little coffee table book of inspirational sayings you have written!
From now on, let's start the week off with a quote. Feel free to email me suggestions!
Posted in Character Development, Daily Living, Faith, Mental Environment, Stress Management | No Comments »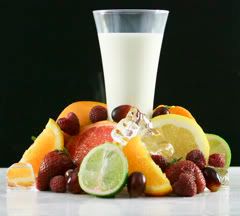 A well balanced diet is the best way to get kids full of the proper vitamins for their growth. Fish, fresh fruit and veggies, plus whole grains will help your children stay healthy. All of those foods have the right balance of nutrition when combined with other healthy choices.
But what if your child, or you, hate some or most of those foods? In that case, it is very easy to become deficient in nutrients the body needs to stay strong enough to prevent sickness and even bone breakage. Luckily there are many foods you and your kids can eat that will sneak in the vitamins and nutrients the body needs. Foods that are stuffed with the ever important calcium, vitamin A, and essential omega fatty acids.
Many people love to snack on salty or sweet crunchy foods. Pumpkin seeds can help fulfill this desire and be flavored so many different ways. With a toss of olive oil and seasoned to taste, it's so easy to make a crunchy snack! The combinations are infinite. I use a full pumpkin's worth of seeds that have been picked clean from the gourd, washed, then laid flat to dry. You can speed this process by using a paper towel. Then toss the seeds on a large bowl with about a tablespoon of olive oil if you have it, vegetable oil if you don't. Once covered well with the oil, sprinkle in some good sea salt, then choose your seasoning. My kids like them sweet so I try to add a little sugar for a 'kettle cooked' taste. Some adults love the Cajun flavors, so just sprinkle on about a teaspoon of Cajun seasoning to start.
These are only my ratios. You can use as much or as little as you'd like to satisfy your own taste. Experiment with other spices and herbs to make your own unique pumpkin seeds recipe.
I have been known to hide veggies into dishes you wouldn't normally find them. A few days ago I made a stir fry with very thinly sliced steak, a whole head of cabbage, a bag of spinach, onions, carrots, and a huge sweet red pepper. Oh, and mushrooms. I used an electric wok and cooked the very thinly cut steak first. After that, I just dumped in the other ingredients, turned the wok to low and let it go until everything was soft. A small dash of sugar and a few shots of soy sauce made this dish taste slightly Asian, but not too strongly. Because of the way the veggies were sliced the kids assumed they were noodles. Go figure!
If you have a juicer, you're ahead of the game. You can add a little vegetable juice into fruit juice, or to put into a soup stock instead of chicken broth. Try it in breads instead of water for a vitamin boost to your grains. Simmer rice in a water and veggie juice mix to help replace the vitamins that were lost when white rice was milled.
If you're creative, you can find so many ways to sneak healthy foods into your children or yourself. Maybe even into a reluctant spouse. For more ideas and information on healthy eating, check out this article Healthy Eating: Best Sources Of Fiber.
Posted in Health, Nutrition, Cooking, Healthy Eating | 1 Comment »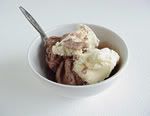 I promised some yummy desserts to pop into those lunchboxes! I found one recipe and I've 'designed' the other. Before I get to them, I want to talk about creativity and your child's lunch. If you want your child to eat the lunch you've so carefully prepared you should be creative in the presentation. Don't worry, it's nothing like the gourmet plating you see on cooking programs.
Kids love interesting foods, the texture, taste, and look all factor in. Knowing they have a delicious dessert to follow the interesting wrap or sandwich you packed will only make the whole meal more fun and interesting for them. Don't go overboard, though. Frilly ribbons to tie baggies shut might turn off your son. And his friends. Bright fruits, dips, and interesting containers will do the trick.
For really young kids, instead of a written note, try just drawing a happy one. A smiley face, a heart, a flower, or your best drawing of their favorite cartoon character can brighten up their day. A simple 'I love you' is the very best note to slip in. Try writing it on their juice box, the inside of their lunchbox lid, or in another unexpected place they'll be sure to see.
Now, on to dessert…
Want healthy and sweet? Try out a Banana Dog! Just pop a hot dog bun into a baggie that has been spread with peanut butter on one side and jam on the other and a small baggie of raisins, cocunut, or peanuts inside. When your child gets to the cafeteria all she has to do is peel the banana and place into the bun, then sprinkle with the extras. Neat, huh?
If you want seriously sweet…rather your child does, try candy bar brownies. This is so easy! Just whip up a bowl of pre-packaged brownie mix, line a muffin tin with cupcake liners, pour the cups 1/3 full. Place half of a snack sized candy bar in the middle, then cover with more brownie mix. Bake according to directions. You can use any snack size candy bar.
These are just two idea. How many can you come up with? Share!
Posted in Uncategorized, Cooking, Healthy Eating | No Comments »
I've decided to pack lunches for my daughter this year. I know tons of parents have made their child's lunch for years upon end and I figure it's my turn to join the ranks. School lunches, while supposedly balanced and nutritious, look about as appetizing to me as those cellophane wrapped sandwiches sitting on the counter at the local gas station.
Yeah. Mm, mm good.
My husband and I are pretty health conscious and luckily, our children love their veggies. If you're wondering how we got so lucky, it's a matter of introducing the kids to vegetables as if they were treats when they're still very small. Black olives are great fun to pop on the end of tiny fingers and nearly every child loves to pop sticks of carrots or celery into any type of dip. It's like a requirement of being a kid to dip everything that's remotely dippable.
So, in search of the perfect lunch, I married some ideas. Kids like to have something they can just pick up easily. Wraps are a great way to go if your child is like that. But, you can run out of tortillas at the wrong time. Then you're stuck with a soggy old sandwich. Or are you? Nope! Just trim the crust off of a piece of bread and roll flat. Voila! Instant wrap. You may have to use a toothpick to hold it shut, but this does work really well. For smaller kids, don't worry about the toothpick, just add smaller amounts of filling.
Sometimes it seems like a nice idea to make a hot sandwich or wrap, but don't fall to that temptation. By the time lunch rolls around, the melted cheese on a hot sandwich or wrap will be gummy, the bread soggy, and the mayo…I don't even want to go there. Try cold versions of hot foods. Chop chicken, season with taco seasoning, mix with a bit of sour cream and salsa, spread on top of a lettuce leaf that lines a tortilla, sprinkle with cheese, then roll tightly. A cold chicken fajita!
You don't have to stick to normal sandwich fillings or breads. You can also use bagels, pita bread, crackers or rolls. Ever try strawberry preserves with cream cheese? Uh huh, kids love that, too. Leftover stew? Wrap it! Just drain the excess liquid, squish the vegetables and meat together a bit, then wrap. Let your imagination run wild.
Next time, we'll talk about easy desserts for packed lunches!
Posted in Parenting, Nutrition, Cooking, Daily Living, Healthy Eating | 1 Comment »
Most people are familiar with blogging and also with family websites. You keep a diary for your family to visit, catch up on your activities, see pictures of your little ones, and maybe leave comments. But have you though of a combined family blog?
With different free blog platforms such as Blogger and Wordpress, you can add authors to your blogs. I recently began a blog for everyone to keep in touch. My family is accustomed to visiting my blogs (like this one) and just seeing what I am up to or check out an upcoming magazine article to find out where I am next. But, that's a little one sided. I want to read about my aunt's trips to Las Vegas, see my cousin's latest beach pictures, and find out about my uncle's falconry exploits. And I don't want to have to add 500 more blogs to my Google reader.
So, I started a new blog and sent out invitations for each of them to become authors. It's really hard for us to keep in touch, but thanks to email, I had three people signed up in less than 24 hours. I already have a slideshow posted for everyone to comments on and the nice part is, I can't wait to see what is going to be there tomorrow.
Families lose touch way too easily. Why not start a new blog and invite your loved ones to blog with you and make your life an interactive experience again?
Here are some articles with more ideas on how to enjoy your family.
The Benefits of Telling your Story
And Just for fun, because my grandma did this sort of thing to me, I present: Butter Fried Krispy Kreme Donuts.
Posted in Lifestyles, Relationships, Building and Maintaining, Daily Living | No Comments »
When my little girl began pre-school, I found out first hand how germs travel from child to child. Then they invade your home. I had no idea what to do to prevent this spread of germs once she was away from home and mixing with other children. Face it, most pre-school kids aren't very fastidious about their cleanliness while playing. I know some older kids who aren't either!
About a month after my daughter had been in school, I read an article on how rosemary can help prevent colds. Just plain old rosemary for cooking. Some people drank tea of the herb, but I preferred adding it to food my girl already ate. Rosemary tea just isn't very appetizing, though it makes a wonderful addition to a bath for someone suffering from a cold or the flu.
I just sprinkled a pinch or two of rosemary into her eggs, along with different cheeses before heading off to school. Adding in some chopped tomato is also tasty and healthy. Just don't tell the kids about the healthy part.
Another wonderful thing about rosemary is that it's easy to grow. You can find rosemary trees at your local grocery close to Christmas in the floral department, though some carry them all year. Follow the instructions on the care tags and you'll have a natural air cleaner that kills airborne germs. The scent of rosemary has been valued since before the Roman Empire!
Why not try some Rosemary Potatoes to get your taste buds clamoring for more?
Rosemary Roasted Potatoes
2 large sprigs rosemary (about 1/4 cup of stripped leaves)
2 pounds unpeeled potatoes cut into 1 1/2″ chunks
3 cloves garlic, smashed and halved
2 tablespoons olive oil
1 teaspoon of salt.
Toss the potatoes with the rosemary, olive oil, garlic, and salt, then put them in a single layer in a shallow baking dish and roast uncovered for 30-45 minutes at 400 degrees, until they are browned lightly on the outside and tender inside. Serve immediately. These potatoes are terrific with chicken, pork or even hamburgers.
Recipe credit-http://www.gardenguides.com/how-to/tipstechniques/herbs/rosemary.asp
Posted in Health, Cooking, Cold and Flu Remedies, Healthy Living, Herbs and Natural Remedies | 4 Comments »
You knew it was bound to happen. Summer days dwindle to an end, autumn sneaks up and gives you the reality whammy. School! Clothes shopping! Supplies! More, more, more!
Getting ready for the kids to head back to school is stressful, but for moms who work at home, it can be a nightmare. The misconception that work at home moms walk around in pajamas, eat bon bons, and then click a mouse a few times while checks pour through the mail slot like Niagara Falls is still pretty common. I hate to burst anyone's bubble…but the only time any of the moms I know who work at home are still in their P.J.'s at noon, it's because they haven't had time to change yet.
No matter the field of work the mom is in, it seems that dad and kids know the perfect time to need things. A grown man can suddenly forget where the fridge is located, while a normally capable thirteen year old is unable to assemble a cheese sandwich. Mom to the rescue!
Seriously, now is the perfect opportunity to get some balance into your life, mom. Everyone forgets how much you do. Cooking, (yes, sandwiches and microwaves count), cleaning, salving the minor wounds that occur daily, and wrestling with internal issues of your own are just a few examples. Working at home increases your stress, for some reason others in the household think that the work performed from home just isn't that important. Landing a new client doesn't seem as special to people if there was not a new title gained from a promotion to many.
Take some time for yourself, even in the midst of summer to fall upheaval. Spend some time alone at your favorite time of the day to just enjoy being with yourself. Take a walk in the morning or evening air. Watch how the light changes even the most ordinary scenery. Lock the bathroom door, play your music, and light the incense or candles. Go out to lunch by yourself, or catch a movie. Taking even a few minutes a day will improve your mental health and balance.
Your partner and children will appreciate having a more calm and relaxed you. You'll appreciate it, too. Especially when you have to leave your file sorting behind to find the fridge for hubby. Again.
Want some more info? Of course you do, because I don't have all the answers. Not yet, anyway.
Put The Spice Back Into Your Life, Take a Spice Bath!
Before I close, I'd like to take a second to send warm wishes to Jennifer who has been taking care of this blog so well for a long time. Thank you for trusting me to try to fill in your spot and I hope you get some much needed relaxation yourself! Good luck with all you're doing. -Julie
Posted in Parenting, Career Minded, Daily Living, Stress Management | 5 Comments »