Archive for the 'Building and Maintaining' Category
Raising a child is hard, but harder still is not losing sight of your partner in the process. With the high demands children place on your attention, time, and energies, it is easy to fall into the habit of tumbling into bed in exhaustion without a thought for your partner. Children are a blessing to any union but don't forget how they got there in the first place. Eventually the center-of-your-world will grow up and leave the nest and then it's just you and your partner again — seems like it'd be a good thing to keep that relationship alive.
Make a date. Date nights are hugely important. They don't always have to be a "go out" on a date that isn't always financially viable. If you can't find a sitter or pay the exorbitant price of an evening movie with dinner once or twice a week, then have your date in. Eat a light snack when you feed the kids dinner and after they've gone to bed sit down to a romantic candle light dinner and then cuddle on the couch to a movie.
Do things together. It doesn't always have to be about romance. Find something the two of you like to do and when the children have gone to bed, do the activity together. Play board games, video games, cards, anything that involves the two of you spending time together with which you can visit as well.
Spice it up. If you and your partner are into board games or cards add a little zest to the mix. Make it sexy, play for clothes, and fantasies. I invented a wicked game of adult Scrabble and a die. The rules are simple, after each complete turn, the person with the least amount of points takes off an item of clothing. What's that you say? Scrabble takes a long time to play and you eventually will run out of clothes. I thought of that. After your clothes are gone then you roll the die three times. The first roll is for the body part (make a list one through six. I just did a list of three and repeated it). The second roll is for what activity that body part is engaged in. The third roll is for the length of time. When the game is over the winner gets the grand prize of having a fantasy or something they'd like fulfilled. Sounds like fun, right? Something like that can be done with anything if you just put your mind to it.
Hold hands. Don't forget to touch one another even if it's a simple hand holding or hand around the waist. Nothing says, "Hey I'm here and thinking about you," than a simple touch. It's not possible to touch your partner all the time but it's easy to throw it in throughout the day — when you walk by them pat their rumps, caress their shoulders, or lightly brush against them.
Notes and love letters. Little notes in your partner's lunch or love letters left where they can find them are an easy way to let your partner know they're on your mind. In this highly electronic age it's easy to flash your partner an e-mail. It can range from a just thinking of you message to a naughty this is what I'd like to do to you/for you message.
Relationships take a lot of work when you are just a couple and they take exponentially more when you bless your partnership with a child. Don't lose sight of each other eventually you'll be left to your own devices again and if you haven't "seen" each other in eighteen or so years you just might know what to do.
Posted in Uncategorized, Relationships, Building and Maintaining, Marriage, Sex | No Comments »
Recently I was introduced to a very nice representative who works publicizing books. I was in search of a specific book to offer as a prize on another blog I work for, but Lauren, the representative, offered two books that may benefit readers here at Family Resource.
The first book that I am reading is The Secrets of Happily Married Women by Dr. Scott Haltzman. A short exerpt from the press release has this to say about the book:
"Dr. Scott Haltzman is a marriage counselor as well as a professor of psychiatry at Brown University. Drawing on extensive research and clinical experience, Dr. Haltzman claims that women can achieve marital bliss by working on their marriages LESS. "
When it comes to relationship books and gurus, I am a skeptic. No book has ever spoken to me on a personal level or really hit on a specific issue in my marriage. Until now. The Secrets of Happily Married Women grabbed my attention from page one. Each section in this book has something to say to me and the way Dr. Scott handles this subject is amazing. It is like having him in the room, talking to me and revealing the inner workings of his own mind as a male.
The book arrived early this week and from the first chapter I began putting his advice to work for me. There is nothing hard about using the book or its advice. You really do Work Less. I have seen a major improvement in my husband's communication to me and our general mood. The really interesting part is that I have not spoken one word to my husband about this book or using the tools I have learned.
This book is one that every single woman in a relationship should have. I can promise you that if you read this book and follow the advice within, you will see an amazing change in your attitude towards your mate. No bookshelf should be without it.
Visit the site! http://www.happilymarriedwomen.com/
Posted in Uncategorized, Relationships, Building and Maintaining | 2 Comments »
"Love begins at home, and it is not how much we do…but how much love we put in that action."-Mother Teresa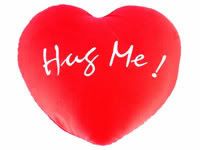 Often times we wonder if we are spending enough time with our families. A phone call to mom, a walk with the kids, a quiet dinner with our partner. All of the demands our busy lives place on us cuts down the precious moments we share with the ones we love the most.
We may not be able to change our schedules to make more time in some cases and nature will not allow another hour to be added to our day. What we can do is make the time we spend with our families full of love. Take a few moments to say 'yes' to reading just one more story at bedtime, 'yes' to a short walk, and 'yes' to cuddling with your partner for five extra minutes in the morning before work. Here is a great article on love and how to keep it going in your relationship. Love Will Keep Us Together.
Before you turn out the lights in your child's room, say 'I love you' one more time. Make it a habit to look into your partner's eyes when you tell them you love them, so it becomes a habit to make a connection with one another; instead of a habit to just say the words. Just one extra thoughtful moment for each person you love each day will make your life more full of what every human needs: love.
Posted in Parenting, Relationships, Building and Maintaining, Cohabitation, Communication, Marriage, Daily Living | 2 Comments »
Most people are familiar with blogging and also with family websites. You keep a diary for your family to visit, catch up on your activities, see pictures of your little ones, and maybe leave comments. But have you though of a combined family blog?
With different free blog platforms such as Blogger and Wordpress, you can add authors to your blogs. I recently began a blog for everyone to keep in touch. My family is accustomed to visiting my blogs (like this one) and just seeing what I am up to or check out an upcoming magazine article to find out where I am next. But, that's a little one sided. I want to read about my aunt's trips to Las Vegas, see my cousin's latest beach pictures, and find out about my uncle's falconry exploits. And I don't want to have to add 500 more blogs to my Google reader.
So, I started a new blog and sent out invitations for each of them to become authors. It's really hard for us to keep in touch, but thanks to email, I had three people signed up in less than 24 hours. I already have a slideshow posted for everyone to comments on and the nice part is, I can't wait to see what is going to be there tomorrow.
Families lose touch way too easily. Why not start a new blog and invite your loved ones to blog with you and make your life an interactive experience again?
Here are some articles with more ideas on how to enjoy your family.
The Benefits of Telling your Story
And Just for fun, because my grandma did this sort of thing to me, I present: Butter Fried Krispy Kreme Donuts.
Posted in Lifestyles, Relationships, Building and Maintaining, Daily Living | No Comments »
My visit with my mom was, well, nice.  But, I find myself, this Monday morning, looking up article after article about mending the strains between mothers and daughters that seem, in the most cliched way ever, inevitable within our culture. 
It is hard for some of the elder women of the tribe to see younger women change the course of things, I guess.  For every ounce of effort that I put toward balancing my life with the life of my children and husband, she gains fifty more ounces of confusion about it.  In general, I think that most women my age struggle with either a mother that holds very true to a more modest and self sacrificing style of living for her family OR a mother who is a stringent feminist and isn's supportive of anything to do with family or "settling" down.  Mine would be the former.  Either is dangerous and it leaves us girls who are starting our real lives (the lives that we will be in for the next fifty years - you know, as opposed to those early 20's when we were making decisions for today rather than for tomorrow..) are left out in the cold because there is no one there to say "damn. You're doing well. You have a passion that isn't at all about your family AND a family that you are passionate about.  WELL done!!".  Sure, our husbands and our friends are there as support systems but when it comes down to it, we just want our mommy to look at us and be proud and, more than that, UNDERSTAND what our lives are about. 
My mother and I are far from estranged.  I am happy to say that we have a lovely relationship, for the most part.  But I hold back.  A lot.  and I see the confusion in her eyes when she comes to visit.  My need to write.  My urge, and subsequent decision to hold back, to show her the art studio that my husband and I share and the paintings that I have started and finished.  The girlfriends I have made who are all, themselves, quite talented artists and musicians and scientists - some who have kids and some who don't.  All of these things do nothing but challenge her upbringing and her idea, I guess, of how my life was supposed to be.  I feel like she is wondering the entire time "where's the Tupperware party?  There is no Tupperware party.  There never will be.  I just wonder when my idea of success will match up with hers.  I guess that has been the question for thousands of years between mothers and daughters.  Funny how it never seems to get answered.
Posted in Parenting, Building and Maintaining, Communication | No Comments »