Archive for the 'Cohabitation' Category
"Love begins at home, and it is not how much we do…but how much love we put in that action."-Mother Teresa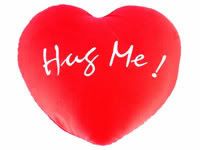 Often times we wonder if we are spending enough time with our families. A phone call to mom, a walk with the kids, a quiet dinner with our partner. All of the demands our busy lives place on us cuts down the precious moments we share with the ones we love the most.
We may not be able to change our schedules to make more time in some cases and nature will not allow another hour to be added to our day. What we can do is make the time we spend with our families full of love. Take a few moments to say 'yes' to reading just one more story at bedtime, 'yes' to a short walk, and 'yes' to cuddling with your partner for five extra minutes in the morning before work. Here is a great article on love and how to keep it going in your relationship. Love Will Keep Us Together.
Before you turn out the lights in your child's room, say 'I love you' one more time. Make it a habit to look into your partner's eyes when you tell them you love them, so it becomes a habit to make a connection with one another; instead of a habit to just say the words. Just one extra thoughtful moment for each person you love each day will make your life more full of what every human needs: love.
Posted in Parenting, Relationships, Building and Maintaining, Cohabitation, Communication, Marriage, Daily Living | 2 Comments »