Archive for the 'Communication' Category
"Love begins at home, and it is not how much we do…but how much love we put in that action."-Mother Teresa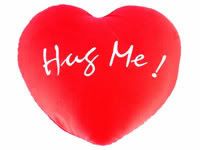 Often times we wonder if we are spending enough time with our families. A phone call to mom, a walk with the kids, a quiet dinner with our partner. All of the demands our busy lives place on us cuts down the precious moments we share with the ones we love the most.
We may not be able to change our schedules to make more time in some cases and nature will not allow another hour to be added to our day. What we can do is make the time we spend with our families full of love. Take a few moments to say 'yes' to reading just one more story at bedtime, 'yes' to a short walk, and 'yes' to cuddling with your partner for five extra minutes in the morning before work. Here is a great article on love and how to keep it going in your relationship. Love Will Keep Us Together.
Before you turn out the lights in your child's room, say 'I love you' one more time. Make it a habit to look into your partner's eyes when you tell them you love them, so it becomes a habit to make a connection with one another; instead of a habit to just say the words. Just one extra thoughtful moment for each person you love each day will make your life more full of what every human needs: love.
Posted in Parenting, Relationships, Building and Maintaining, Cohabitation, Communication, Marriage, Daily Living | 2 Comments »
My mom comes into town next week.  I am thrilled by this, of course.  But, like most mothers and daughters, we have a, well, sort of unbalanced relationship.  We are best friends with complicated insights about one another.  Let's face it, your other best friends never wiped your butt or saw you pick your nose AND your other best friends never came right out and said you were screwing up your life, even when you weren't.  It's not bad or good, it's just complicated.  We can get under each other's skin unlike anyone else, sometimes. 
My mom's side of the family is notorious for showing love by, how can I put this nicely, being mean spirited assholes to each other.  My mom and my aunt have moved away from this type of behaviour but, essentially, it is a free for all at family reunions.  If someone has a soft spot, you can bet your last dime that it will be laid out and peed upon before the day is through.  Making fun of each other is what they do.  We've all gotten used to it and try our best not to retaliate. 
And, even though my mom has steered away from this terrible family tradition, she still manages to pull out some aces on me when we are together.  Currently, she finds it riotous to call me a yuppie.  I can't recall I have ever heard her laugh as hard as when I told her I was folding laundry and then I was going to playgroup later that day. "Ooooooh, looks who's the minivan driving yuppie!  Who would have THOUGHT!"… Yeah.  So, I take a deep breath.  "Mom, it's not a minivan, it's a crossover SUV/wagon - there's a difference."
My identity is something I am very protective of.  Not my "image" or my "style" - don't get those things confused.  I have clung to my indentity since I can remember.  My ideals, my strengths, my opinions, my art, books that I love, people that I care about, places I have been - all of these things have created who I am, obviously.  And, I will admit, I had great diffuculty finding my way once I became a mother and, even more so, when I became a stay-at-home one.  But, I feel that - despite the suv/wagon crossover and the fact that I drive through starbucks occassionally and the fact that I only get to work in the studio once a week - I have stayed my course and can honestly say that I am becoming a better person and, yes, a good mother and wife.  I understand that the me of ten years ago would likely wage a protest if she ever heard the me of now say that it was important to be a good wife and mother.  BUT, the me of ten years ago had never met the wonderful people that are my husband and kids, so how could she have known how important it would be? 
So, why should it bother me when my mom prattles on about - "oh, lisa, remember - you were supposed to be living in France right now being an eccentric artist!  Ooooh, how the times have changed!!!".  Why does it bother me?  It just does.  I guess because I want my family to understand that, sure, I mourn those things.  I feel sad, daily, about the youth that I didn't have because I had a baby at 21 years old rather than to give it away (or worse). I guess I want to know that at least she thinks I have worked it all out the right way.  And, maybe the chortling is her weird, backwards way of giving it to me.  Hell, I don't know.  I just know that France isn't as important as it used to be - but it will be again one day.  And, making a political and philosophical arguement out of everything isn't something I have to do anymore, not because I've gone soft-yuppie, but because I live it rather than talk about it. 
So, I guess I'll take this as an opportunity to let her in to my world a little bit more.  I know we will have a blast.  And, I know that she really does approve of my life - more so than anyone else.  Maybe I can find a funny thread in her jokey-jokes.  We'll just have to wait and see, I suppose.. I know she means no harm.. I guess it's just my achilles heel.  Damn it, I guess this means I have to do more growing and finding my own confidence and crap like that.  Why can't it be some one else's turn to learn a lesson for a change???
Posted in Parenting, Communication, Daily Living, Mental Environment | No Comments »
A year or so ago, my husband and I had a long (weeks long) conversation about how to get past being moderately satisfied with your position (in every aspect) to becoming truly satisfied and fulfilled.  We set out on a journey, five years ago, that put us through much, unforseen struggle.  Being artists, we knew it was going to be hard but we really had NO idea.  Several years later we are doing really well - there is stability and satisfication in just about every realm of our life (knock wood, knock wood, knock wood).  What we can now see (god bless hindsight) is that the change (from struggling/ but still moderately happy to feeling in control and damn happy) happened because we, responsibly, made room.  That conversation that I mentioned was specifically about pinpointing the things that, although might be paying the bills, were not conducive to getting ahead.  The two major instances were me working during the day.  I wasn't working at a job I particularly loved or wanted to make a career out of - but it had benefits, so we stuck it out.  My paycheck basically went to the nanny.  My husband juggled five different adjunct professor positions at five different Universities and several night time/weekend community education programs.  It was random, at best, and only moderately reliable but it too paid the bills.  What are jobs WEREN'T doing were allowing us to say "yes" to other opportunities or projects that might lead to other opportunities.  We were quickly becoming that statistic of American families that work but don't really live.  So, very responsibly (we do have two kids to think about), we started culling the things we could and then made big changes altogether.  And, even though it is about making room, it is also about making a decision.  Not being aware that you could be doing more with your life is an easy trap to fall into and we almost did.  Being aware that you could be happier and not doing anything at all is even worse. 
I totally don't mean to lecture - but now that I have reread what I have written I realize that is what it sounds like.  I am, really, only thinking outloud.  It is that time, for me, again.  Time to cull the things holding me back and embrace the things that will get me to my next step: graduate school.  And it's not just graduate school.  It is getting my son into a better school.  It is getting my husband into better galleries.  It is finding a home to buy.  All my bemoanings about time this past week have been because I am at the beginning of a new journey and I guess I am feeling impatient.  I just have to take a step and a breath and make some room for all that I hope is coming next. 
Posted in Communication, School and Learning, Daily Living, Mental Environment | No Comments »
I have learned a hard lesson. I have always wondered why people are hard nosed (and mean) when it comes to business. I never understood why - I always thought "well, geez, lighten up". Now that I am dealing with sloppy ex-tenants/careless landlords and the contractors that we are paying to clean up their mess, I completely understand. If you don't find a way to get the message across that you are not going to tolerate being taken advantage of, people will unfortunately walk all over you. I have been fighting this admission my whole life, but I am coming to find that it is (90% of the time) an accurate statement.
A few years ago, my very best friend adopted quite a tough minded mean streak. Through our teen years she was always the one sticking fun-yuns up her nose and doing cartwheels down the hall. She was as light of a personality as you could find. Then in her mid-twenties, she became very edgy and dealt with any money exchange manners in a way that I felt was, at the least, very counter to her personality. She was just downright mean - a ballbuster to the 'enth degree. She came right out and said that it was because she was tired of being taken advantage of because she was nice. "Oh" I thought, "that is so horrible… You can still be nice and expect to be taken seriously". What I am finding out is that what I was interpreting as her being a hardass was, indeed, just her being very clear and direct about what it was that she needed and what she expected and what she felt she deserved. It doesn, entirely, come across as difficult - but I am finding that it is necessary in this world to make sure that you aren't getting steamrolled.
So, I am trying on my stern hat and (after the housecleaner left the house unmopped after I wrote her a check for $150 to scour the place from top to bottom) I am going to have to handle this move with utter directness. The days of me acting like a kid who doesn't deserve to be given the same quality as a rich middle aged businessman are over. My money is as good as theirs and, quite frankly, is much more difficult to come by. Hopefully, though, I will find a way to marry my inherent consideration for others with my necessity for quality assurance. I have a feeling it will come off as smoothly as Goldie Hawn playing the role of an intelligent woman though - not very convincing. Wish me luck!
Posted in Communication, Communication, Daily Living | No Comments »